SUGAR FREE.

A movie inspired by the work of a medieval monk.

The project started with a trip to the city archive of Amsterdam, where I came across the book 'Tooneel der loflijcke schrijfpen' from Maria Strick, a Dutch calligrapher from the 17th century. The book blew my mind, you could feel the blood, sweat and tears that went into it, with decades of practice to hone her skills to perfection.

To experience what her life must have been like, I started looking for something that I was just as passionate about as she must have been for her work. During this journey, I came across my grandfather's sugar packet collection. When he passed away, this collection was about to be thrown away. The collection had been assembled over decades so I wasn't going to let that happen. I started preserving the packets in a new way.

I set up a table with the large glass jar full of sugar packets and some other products that belonged to him and I started my monk's work. Carefully, I took the sugar out of the packets one by one and sorted all of them. Each new packet unraveled a new story about his life like places or parties he had been to.

As the hours passed, I came more and more in some sort of trance, I was working like a machine and my mind was going all over the place thinking about how Maria could have done such a job for her whole life, minutes felt like hours and vice versa.

After 2 days I finished and was totally exhausted but relieved as well.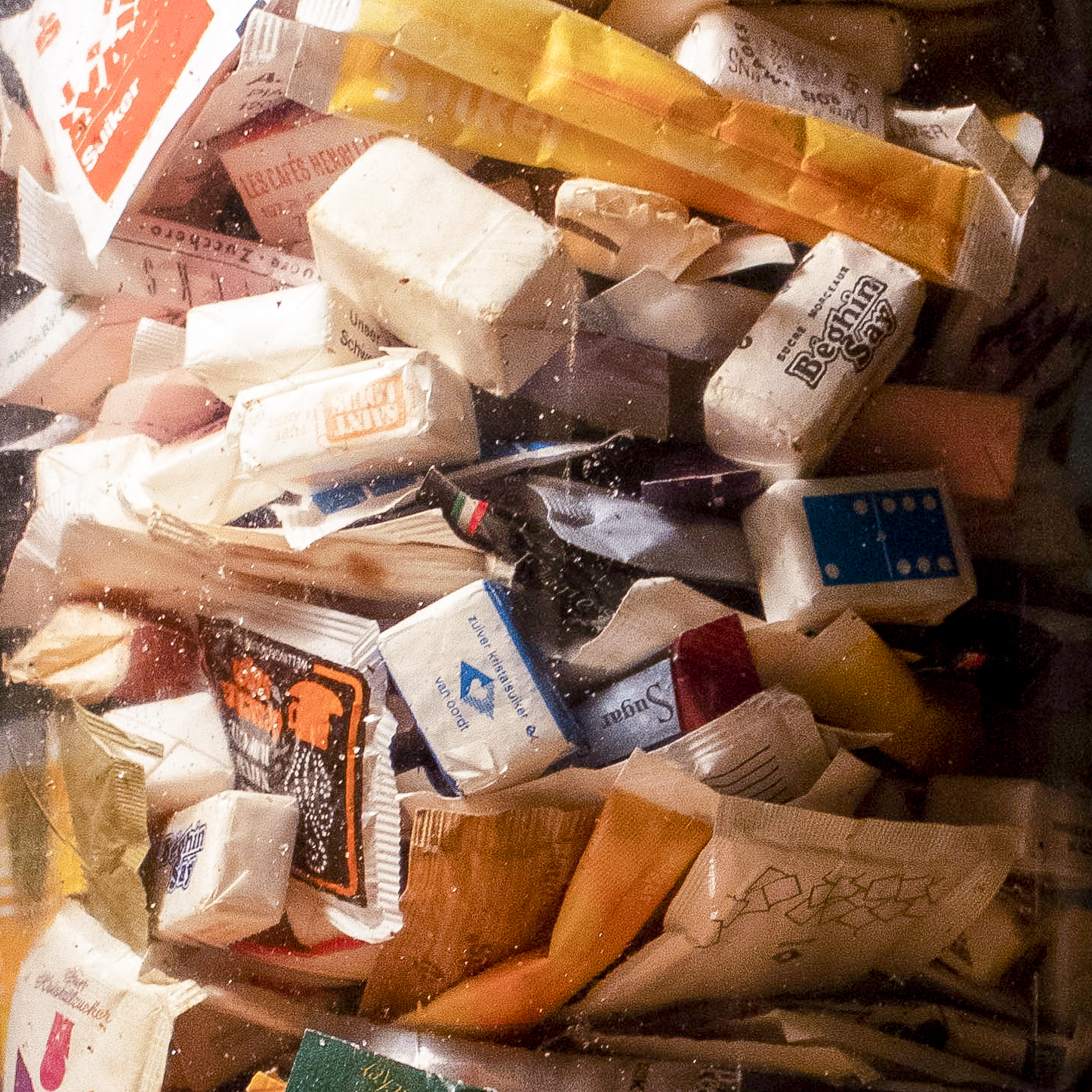 The movie was part of the exhibition
'ARCHIVE LIVE'.

'THE DIGITAL COLLECTION'
'THE PUBLICATION'